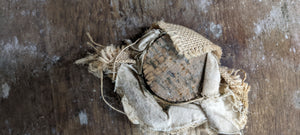 Discover the hidden treasures of France with us!
Welcome to Armagnac.com
In the southwest of France, between Bordeaux and Toulouse, lies the protected area of Armagnac, in which brandy has been produced since the early 14th century. Armagnac is the older but still unknown brother of cognac. You are one of the first to recognize the fantastic quality of this spirit! Do you remember the times when Scotch whiskey from the 60s and 70s was still affordable or when Velier rums were gathering dust on the shelves? When limited releases didn't sell out in 30 seconds?
Welcome to the golden age of Armagnac!
Armagnac offers fantastic quality at fair prices, artisanal products , authentic and family run wineries with a tradition not invented by marketing professionals. There is only one "problem": Due to the many hundreds of small producers, there is an almost unmanageable variety. We want to change this with Armagnac.de and offer you comprehensive information about the spirit and the producers. In the shop you will find a selection of high-quality products, which we import directly from France for you. We like to drink rum ourselves, rhum agricole, cognac and whiskey are no strangers to us. We can therefore give you the best advice, whether you are a beginner or a passionate spirits lover.

Discover the hidden treasures of France with us!
L'Encantada
Advent Calendar
24 exciting samples for the Christmas season!
Tasting glass included
Vintages from 1976 to 2012
To the shop
Grape of the Art Release #15
Fontan 1996
Bas-Armagnac
Aged for 26 years in single cask Cask #B116
55,1% Cask Strength
Distilled from Ugni Blanc Grapes
462 Bottles
To the shop
Armagnac Guide
Whether you are a beginner or an experienced rum and whiskey connoisseur - we have summarized our best recommendations for getting started in our Armagnac Guide!
To the recommendations
Unsere Produzenten
Ihr wollt mehr über die Weingüter und Produzenten erfahren? Kein Problem! Durch unseren engen Kontakt können wir euch umfangreiche Details zur Armagnacherstellung liefern.
Armagnac AOC
Armagnac ist ein Gebiet im südwesten Frankreichs, zwischen Bordeaux im Norden und Toulouse im Osten. Seit 1936 ist Armagnac als geschützte Herkunftsbezeichnung (AOC - Appellation d'Origine Contrôlée) definiert, was Herkunft und Herstellung streng regelt. Das Gebiet ist in drei Regionen unterteilt, welche sich durch ihre Bodenbeschaffenheit und klimatischen Bedingungen unterscheiden:
Bas Armagnac
Armagnac Ténaréze
Haut Armagnac
Wir sind stolz darauf, euch Armagnac aus allen drei Regionen anbieten zu können! Klickt auf die Karte, um mehr über die Armagnac Regionen zu erfahren.
How is Armagnac made?
Wine
Special grape varieties are grown for Armagnac, which are fermented after the harvest and made into wine. This is the basis of the distillation.
More info!
distillation
The distillation takes place in a traditional column still, the "Alambic Armagnacais". The result is an Eau de Vie with an alcohol content of around 52% to 60%.
More info!
barrel storage
The aging usually takes place in 420l casks called "Pièce" made of Gascony and Limousin oak.
More info!
Entdecke unsere Armagnac im Shop